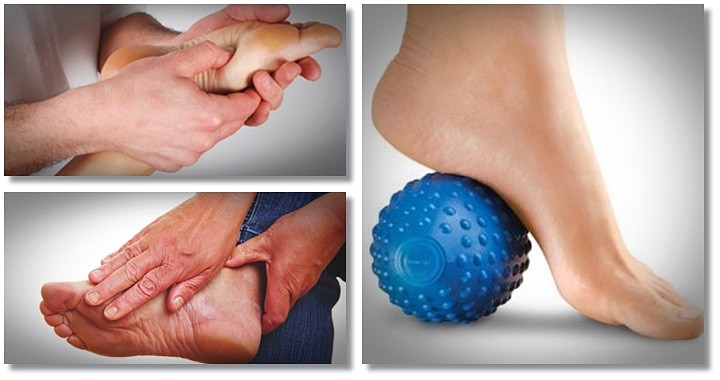 Overview
Heel pain is most often caused by plantar fasciitis, a condition that is sometimes also called heel spur syndrome when a spur is present. Heel pain may also be due to other causes, such as a stress fracture, tendonitis, arthritis, nerve irritation, or, rarely, a cyst. Because there are several potential causes, it is important to have heel pain properly diagnosed. A foot and ankle surgeon is able to distinguish between all the possibilities and determine the underlying source of your heel pain. Plantar fasciitis is an inflammation of the band of tissue (the plantar fascia) that extends from the heel to the toes. In this condition, the fascia first becomes irritated and then inflamed, resulting in heel pain.
Causes
Under normal circumstances, your plantar fascia acts like a shock-absorbing bowstring, supporting the arch in your foot. If tension on that bowstring becomes too great, it can create small tears in the fascia. Repetitive stretching and tearing can cause the fascia to become irritated or inflamed.
Symptoms
Pain is the main symptom. This can be anywhere on the underside of your heel. However, commonly, one spot is found as the
main source
of pain. This is often about 4 cm forward from your heel, and may be tender to touch. The pain is often worst when you take your first steps on getting up in the morning, or after long periods of rest where no weight is placed on your foot. Gentle exercise may ease things a little as the day goes by, but a long walk or being on your feet for a long time often makes the pain worse. Resting your foot usually eases the pain. Sudden stretching of the
sole
of your foot may make the pain worse, for example, walking up stairs or on tiptoes. You may limp because of pain. Some people have plantar fasciitis in both feet at the same time.
Diagnosis
To arrive at a diagnosis, the foot and ankle surgeon will obtain your medical history and examine your foot. Throughout this process the surgeon rules out all the possible causes for your heel pain other than plantar fasciitis. In addition, diagnostic imaging studies such as x-rays or other imaging modalities may be used to distinguish the different types of heel pain. Sometimes heel spurs are found in patients with plantar fasciitis, but these are rarely a source of pain. When they are present, the condition may be diagnosed as plantar fasciitis/heel spur syndrome.
Non Surgical Treatment
Reducing inflammation in the plantar fascia ligament is an important part of treatment, though this does not address the underlying damage to the ligament. Initial home treatment includes staying off your feet and applying ice for 15 to 20 minutes three or four times a day to reduce swelling. You can also try reducing or changing your exercise activities. Using arch supports in your shoes and doing stretching exercises may also help to relieve pain. Nonsteroidal anti-inflammatory drugs (NSAIDS), such as ibuprofen (i.e. Motrin or Advil) and naproxen (i.e. Aleve), are often used to reduce inflammation in the ligament. If home treatments and over-the-counter anti-inflammatory drugs don't ease the pain, an injection of a corticosteroid directly into the damaged section of the ligament can be given. Your doctor can do this in his or her office. Your doctor may use an ultrasound device to help determine the best place for the injection. Corticosteroids can also be administered on the skin of your heel or the arch of your foot, and then a painless electrical current is applied to let the steroid pass through your skin and into the muscle. Physical therapy is an important part of treatment for planter fasciitis. It can help stretch your plantar fascia and Achilles tendons. A physical therapist can also show you exercises to strengthen your lower leg muscles, helping to stabilize your walk and lessen the workload on your plantar fascia. If pain continues and other methods aren't working, your doctor may recommend extracorporeal shock wave therapy. Sound
waves
are bombarded against your heel to stimulate healing within the ligament. This treatment can result in bruises, swelling, pain, and numbness, and has not been proven to be consistently effective in relieving symptoms.
Surgical Treatment
In cases that do not respond to any conservative treatment, surgical release of the plantar fascia may be considered. Plantar fasciotomy may be performed using open, endoscopic or radiofrequency lesioning techniques. Overall, the success rate of surgical release is 70 to 90 percent in patients with plantar fasciitis. Potential risk factors include flattening of the longitudinal arch and heel hypoesthesia as well as the potential complications associated with rupture of the plantar fascia and complications related to anesthesia.
Prevention
You can help to prevent plantar fasciitis by maintaining a healthy weight, by warming up before participating in sports and by wearing shoes that support the arch and cushion the heel. In people who are prone to episodes of plantar fasciitis, exercises that stretch the heel cord (known as the Achilles tendon) and the plantar fascia may help to prevent plantar fasciitis from returning. Ice massage also can be used on the bottom of the foot after stressful athletic activities. It is possible that strict control of blood sugar will prevent plantar fasciitis in people with diabetes, although this has not been proven.